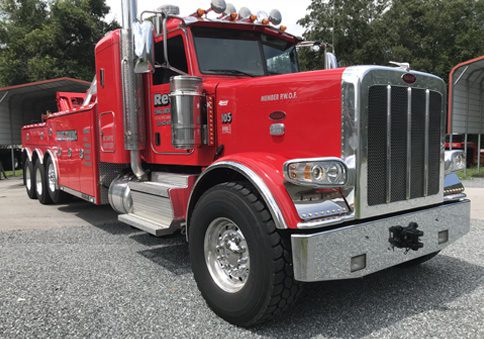 Revis Towing & Recovery of Ocala Inc. is family owned and operated and has provided professional towing and recovery services in Central Florida since 1967. With a fleet of wreckers ranging from light- to heavy-duty, along with a large selection of specialty equipment, we are capable of handling all of your towing and recovery needs.
Our commitment to providing exceptional service — including knowledgeable dispatchers 24/7, trained and uniformed wrecker operators, clean and well-maintained equipment and quick response time — has made Revis Towing & Recovery of Ocala Inc. the No. 1 heavy-duty dealer-preferred towing and recovery provider in the Ocala-Gainesville area.
Our services are used by major commercial fleets, trucking companies, local businesses, private individuals and all levels of law enforcement agencies. Revis Towing & Recovery of Ocala Inc. is a longtime member of Florida's state association of tow operators, the Professional Wrecker Operators of Florida, and is an official contractor of the Florida Department of Transportation's innovative Rapid Incident Scene Clearance (RISC) program which requires specialized equipment and trained operators to swiftly respond to major traffic incidents and clear roadways as quickly and efficiently as possible.